Some cool Grocery Coupons images:
Day 15: Getting Coffee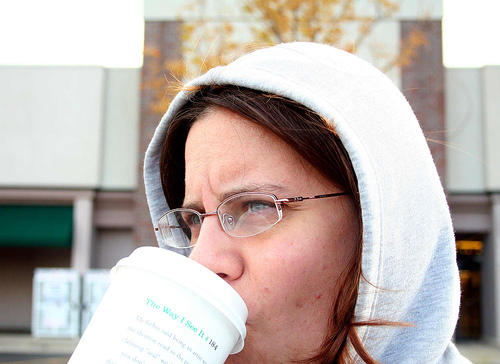 Image by MinivanNinja
My morning coffee, which was free. The grocery store has a buy 7 get the 8th free deal at the Starbucks inside. Sadly, that promotion is ending at the end of the month.
The grocery store got me totally hooked too. They had a promotion a few years ago that with every purchase, you got a coupon for a free coffee (any size). I haven't looked back since.
Salad Meals, 1966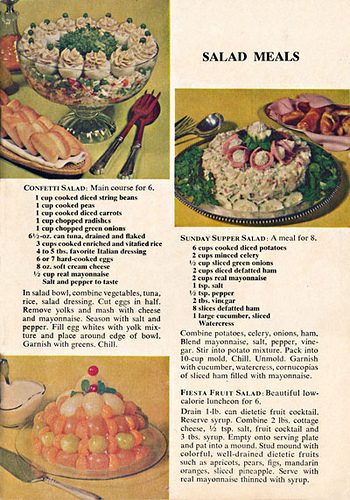 Image by alsis35 (now at ipernity)
From a grocery coupon booklet: Quick Complete Meals For Summer.
The egg + tuna + rice thing sounds distinctly unappetizing, though none of those components would be bad by themselves. The "Sunday Supper Salad" just sounds blah.
Then there's the mounded pile of canned dietetic fruit, decorated with more fruit. Since the ubiquitous gelatine is finally starting to release its iron grip on the American palate at this point, just what's holding all that fruit in place? (Surely mere cottage cheese alone wouldn't have the muscle.) Toothpicks? Hope? Epoxy? I have no idea.